Posts for: December, 2017
By Stephen R. Harris, DDS
December 20, 2017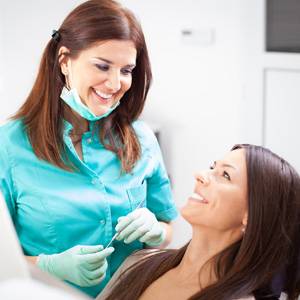 While it may not be one of your favorite features in the dental office, the dental drill is nevertheless necessary for treating problem teeth. It's used primarily for removing decayed or damaged structure and preparing a tooth for fillings or other restorations.
Dental drills have been used for decades and are quite effective — but they have their drawbacks. Their rotating burrs often remove portions of healthy tooth structure along with decayed material. Friction from the drill action can cause discomfort, so local anesthesia is usually needed. Drills can also emit a high-pitched machine noise that's unsettling to many patients.
There's a growing alternative to the drill, known as air abrasion. Although the technology has been around since the 1950s, the development of new suction pumps that capture the resulting dust from its use has made it more palatable as an option to the traditional drill.
Also known as particle abrasion, the technique uses a pressurized stream of fine particles (usually aluminum oxide, an abrasive powder) directed at teeth to wear away (abrade) the tooth's structural surface. We can be quite precise in the amount of surface material removed, so it's useful for diminishing stains or roughing the surface for bonding materials like composite resin. We're also able to remove decayed material with very little impact on surrounding healthy structure, and you may not need anesthesia during the procedure.
While this quiet alternative to the noisier drill is quite versatile, it does have its limitations. It's not that efficient for preparing larger cavities for restoration or for removing older amalgam fillings. The teeth to be treated must be carefully isolated to prevent the fine particle dust produced from being swallowed by the patient or spread into the air. High-volume suction equipment is a must or the procedure will create a "sandstorm" of particles in the room.
Still, for situations suited to it and with proper isolation measures, air abrasion can be effective and comfortable. If the technology continues to improve, the dental drill may soon become a relic of the past.
If you would like more information on procedures using air abrasion, please contact us or schedule an appointment for a consultation. You can also learn more about this topic by reading the Dear Doctor magazine article "Air Abrasion Technology."
By Stephen R. Harris, DDS
December 05, 2017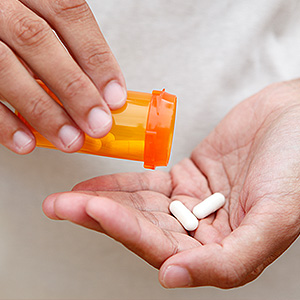 If you've had a total joint replacement or similar procedure, you will want your surgeon to decide if you need to take an antibiotic before you undergo dental work. This is a precaution to prevent a serious infection known as bacteremia.
Bacteremia occurs when bacteria become too prevalent in the bloodstream and cause infection in other parts of the body, especially in joints and bone with prosthetic (replacement) substances. It's believed that during invasive dental procedures bacteria in the mouth can enter the bloodstream through incisions and other soft tissue disruptions.
Joint infections are a serious matter and can require extensive therapy to bring it under control. Out of this concern, the use of antibiotics as a prophylactic (preventive measure) against bacteremia once included a wide range of patients for a variety of conditions and procedures. But after an in-depth study in 2007, the American Dental Association concluded that the risks for many of these patient groups for infection triggered by a dental procedure was extremely low and didn't warrant the use of antibiotic premedication therapy.
As a result, recommendations for antibiotic therapy changed in 2009, eliminating many groups previously recommended for premedication. But because of the seriousness of joint infection, The American Academy of Orthopedic Surgeons still recommends the therapy for joint replacement patients about to undergo any invasive procedure, including dental work. It's especially needed for patients who also have some form of inflammatory arthritis, a weakened immune system, insulin-dependent diabetes, hemophilia, malnourishment or a previous infection in an artificial joint.
The guidelines for antibiotic premedication can be complex. It's best, then, to speak with both your orthopedic surgeon and us about whether you should undergo antibiotic therapy before you undergo a dental procedure. The ultimate goal is to reduce the risks of any disease and to keep both your mouth and your body safe from infection.
If you would like more information on the use of antibiotics in dental care, please contact us or schedule an appointment for a consultation. You can also learn more about this topic by reading the Dear Doctor magazine article "Premedication for Dental Treatment."