Posts for: February, 2017
By Stephen R. Harris, DDS
February 15, 2017
Learn about cosmetic dentistry from your Farmington Hills dentist.
If you are one of the many Americans who feel as though their smile is not up to par, look no further for an effective and beautiful
solution. Cosmetic dentist, Dr. Stephen Harris, can help introduce you to the cosmetic dental procedures which can most benefit your smile. Learn more about cosmetic dentistry and what it can do for you with Advanced Dentistry in Farmington Hills, MI.
What are dental implants?
Dental implants replace your missing teeth and their roots. Implants accomplish this important process via a procedure which places the implant's fixture, a small, titanium post, directly into the jawbone beneath a missing tooth. This gives the bone the opportunity to grow around the fixture, securing it permanently and effectively into place. The fixture then provides a strong foundation for a lifelike porcelain replacement tooth.
What is Invisalign?
Invisalign is an orthodontic treatment which uses a more subtle way of moving the teeth into their correct positions than traditional metal braces. Similarly to traditional braces, Invisalign uses pressure placed onto the teeth to move them. However, rather than the metal brackets and wires reserved for metal braces, Invisalign patients wear a series of clear plastic aligner trays during treatment. This allows for a subtle and effective treatment without compromising your look.
What are veneers?
Patients who opt for veneers usually wish to change the shape, length, width or color of their teeth. Veneers are a porcelain shell which fits over the front of the tooth to change its appearance. Veneers can subtly repair a chipped tooth or completely overhaul the entire look of a smile. This procedure takes only a handful of dental visits and provides a dramatic result.
These cosmetic dentistry procedures can work together to rejuvenate your smile and overhaul your look. For more information on cosmetic dentistry or these procedures, please contact Dr. Harris at Advanced Dentistry in Farmington Hills, MI. Call (248) 478-4755 to schedule your appointment with Dr. Harris today!
By Stephen R. Harris, DDS
February 14, 2017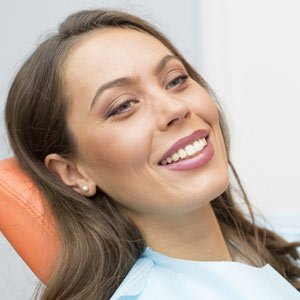 We can easily take for granted the comfort we now experience when we undergo dental work. For much of human history that hasn't been the case.
Local anesthesia has been a major factor in the evolution of pain-free dentistry. The term refers to the numbing of nerve sensation in the tissues involved in a procedure. This type of anesthesia is usually applied in two ways: topical and injectable.
We apply topical anesthetic agents to the top layers of tissue using a cotton swab, adhesive patch or a spray. Topical agents are useful for increasing comfort during cleanings for patients with sensitive teeth or similar superficial procedures. Topical anesthesia is also used in conjunction with injections as a way to prevent feeling the minor prick of the needle. In essence, you shouldn't feel any pain or discomfort from beginning to end of your procedure.
Injectable anesthesia deadens pain at deeper levels of tissue. This makes it possible for us to perform more invasive procedures like tooth extraction or gum surgery without using general anesthesia. The latter form is a more intense undertaking: it renders you unconscious and may require assistance for lung and heart function.
Most important of all, subtracting pain sensation from the procedure helps relieve stress: first for you and ultimately for us. If we know you're comfortable, we can relax and concentrate on the work at hand. The procedure goes much more smoothly and efficiently.
Many people, though, have concerns about how long the numbness will linger after the procedure. This has been viewed in the past as an annoying inconvenience. But in recent years, dentists have become more adept at fine-tuning the agents they use as a way to reduce post-procedure numbness. There's also promising research on chemical agents that can quickly reverse the numbing effect after a procedure.
All in all, though, using local anesthesia broadens the range of dental work we can perform without putting you to sleep. More importantly, you'll be able to relax as we perform procedures that could improve your dental health for years to come.
If you would like more information on pain-free dentistry, please contact us or schedule an appointment for a consultation.